It's time for The Thrift Store Upcycle Challenge on the fourth Thursday of the month! Our first for the new year, 2020!
Here, a group of creative bloggers come together to share their lovely transformations of a thrift store item. Who doesn't love thrift store upcycle projects - whether it's actually creating one or admiring how an item from a thrift store was transformed!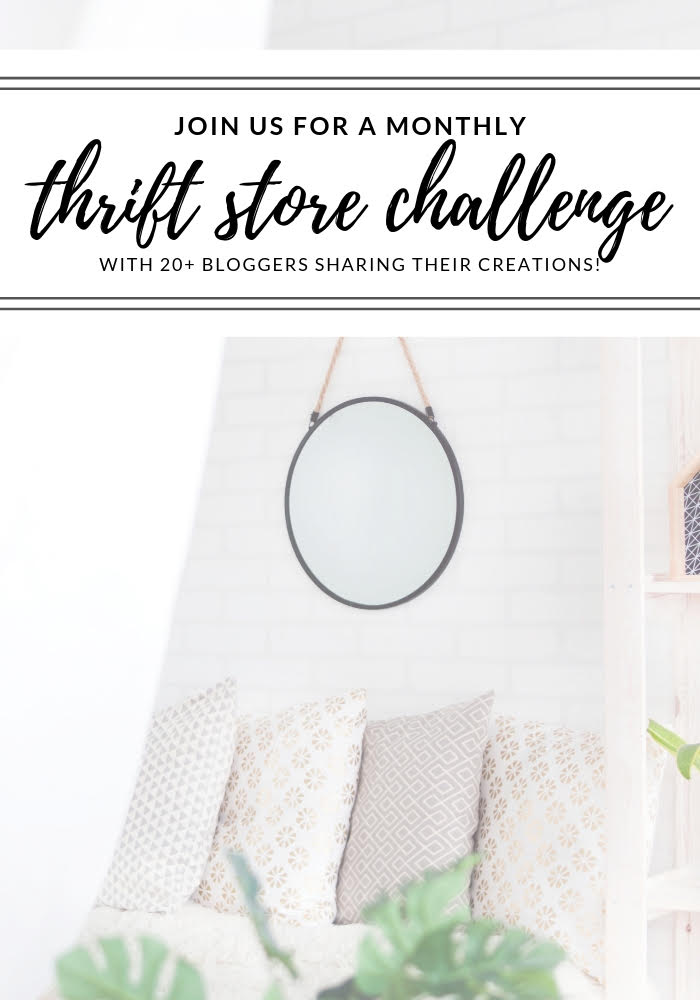 The Rules:
Upcycle an item(s) from a thrift store, resale store, or garage sale into a new piece of decor.

There's no monthly theme.

There's no budget to stick to.
It's always fun shopping at Thrift stores! Sometimes you discover awesome pieces and sometimes you don't! I think it just depends on the day! I found a winner when I came upon this beauty a few months ago! It was only $3.99! What a bargain!
The urn had lots of blemishes and imperfections and it didn't do much good using sandpaper on it since it was concrete. But it was a solid piece! I wanted to paint the urn in a whimsical design using a bit of purple - and not do the usual aged look finish. So I started out using a white chalk paint to cover all of it - inside and out!
Next, I added purple using metallic acrylics to some of the raised designs around the bottom. At that point things were not looking so good. It still looked plain and when I attempted to add stripes to the upper portion using masking tape, the tape took off some of the chalk paint, so I nixed doing that.
Then I thought how polka dots would be easy to add and help give the urn a striking design.
So I dipped the end of a wooden dowel into the metallic paint and carefully pressed it onto the urn surface for what I think is a lovely effect.
After the dots were completely dry, I applied a couple of coats of gloss varnish to seal and give the finish a shiny look!
What a fun way to update a thrift store urn!
And now for more thrifty goodness!
Check out what my fellow upcyclers created below!