It's that time again for The Thrift Store Upcycle Challenge on the fourth Thursday of each month! Here, a group of creative bloggers come together to share their lovely transformations of a thrift store item. Who doesn't love thrift store upcycle projects - whether it's actually creating one or admiring how an item from a thrift store was transformed!
The Rules:
Upcycle an item(s) from a thrift store, resale store, or garage sale into a new piece of decor.

There's no monthly theme.

There's no budget to stick to.
Today I'm sharing how I made a wire basket I found at the Goodwill into a hanging light with no electrical wiring whatsoever! I think the basket was part of one of those tiered fruit hanging baskets popular many years ago. But there was only one basket with a chain attached for three dollars! It was in great shape - looking good as new!
I couldn't go wrong with getting this no matter what I did with it.
And that was very little! I didn't want to paint it. I loved the chrome, shiny look! But then it really needed something to dress it up a bit if I was going to make it into a light. But first, I found this portable light bulb on Amazon that is battery operated and cordless! Perfect for what I wanted!
You can attach the light to any surface with it's peel and stick adhesive on the top. So it fit perfect in the center of the basket! The bulb is magnetic to hold it in with a push button switch for two brightness levels!
Some of you may already know that I'm on the design team for Bowdabra! And I'm excited to have recently joined the LaRibbon Influencer Club receiving lots of beautiful
LaRibbon
ribbon to be used for creative projects!
By cutting the 2" wide ribbon into 1/2" strips . . .
to weave in and out of the wire spokes around the basket.
As I said before, the ribbon was nice and thick, somewhat leather-like and easy to weave in and out to give the top portion of the shade a woven look!
Don't you just love how the shade sparkles?
Now all you have to do is hang it up anywhere you need light and turn on the switch! How easy and cool is that!
This is such a lovely way to DIY a thrift store find into a one-of-a-kind hanging light source!
I am a participant in the Amazon Services LLC Associates Program, an affiliate advertising program designed to provide a means for sites to earn advertising fees by advertising and linking to Amazon.com. This post also contains affiliate links. I may receive a very small commission. It does NOT result in additional charges to you or cost you anything extra. The affiliate money I earn per month helps pay my crafting expenses. Thanks so much for your support!
And now for more thrifty goodness!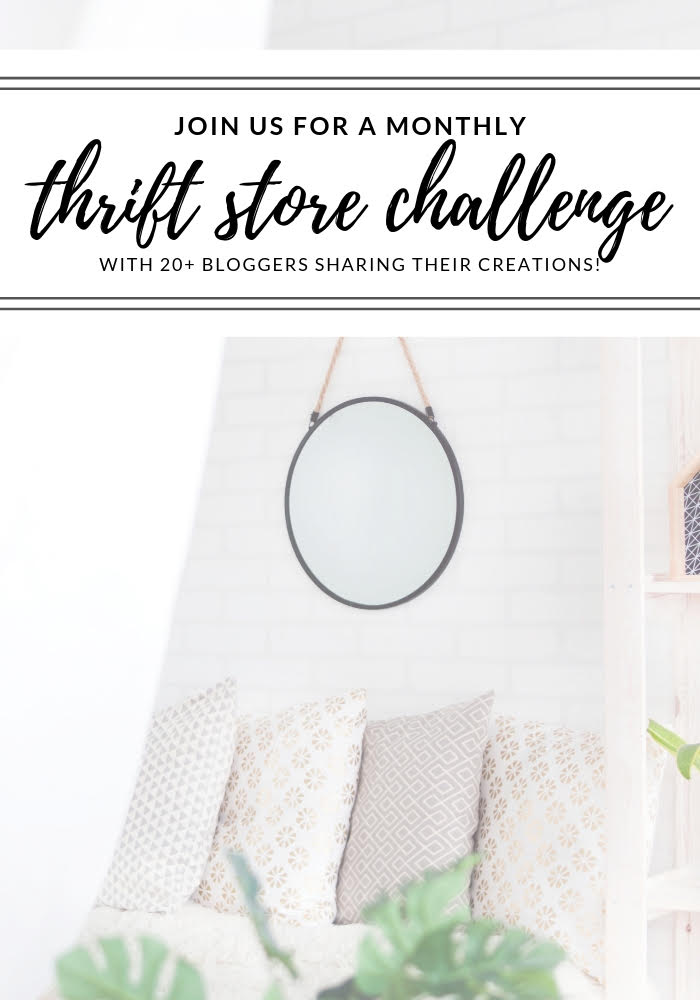 Meet the Hosts:
Check out what my fellow upcyclers created below!