It's that time again for our monthly Thrift Store Challenge!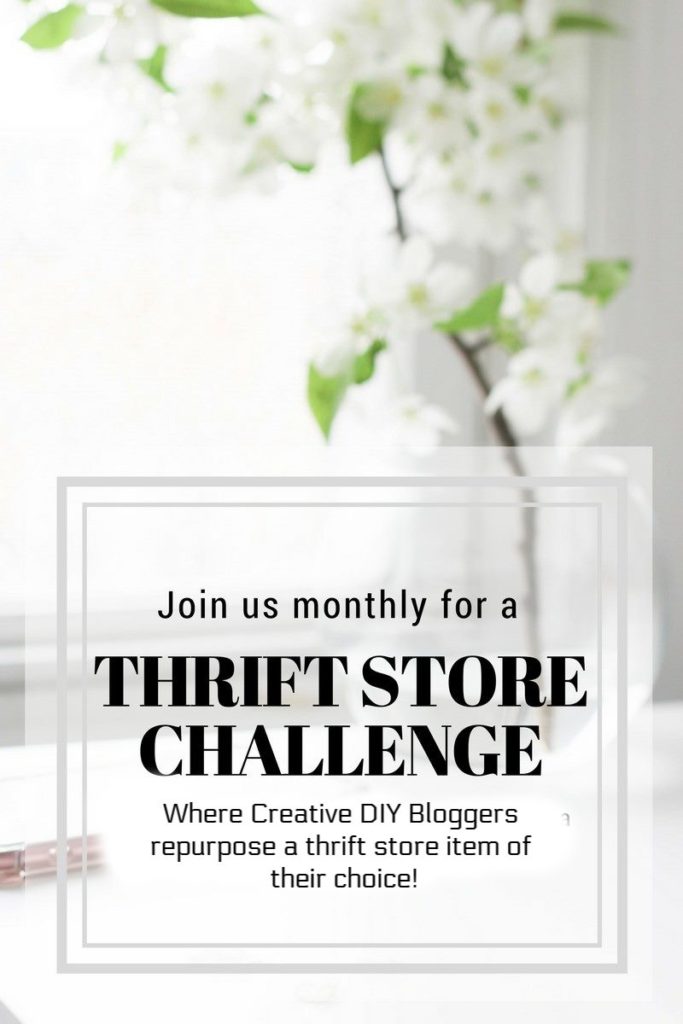 The Rules:
Upcycle an item(s) from a thrift store, resale store, or garage sale into a new piece of decor.

There's no monthly theme.

There's no budget to stick to.
Meet the Hosts
Angela | Simply Beautiful By Angela
Beverly | Across the Blvd
Gail | Purple Hues and Me
Our Thrift Store Upcycle group of bloggers is always looking to expand -- and we need your help! Why not consider joining in our thrift store upcycle challenge on the last Thursday of each month? Make some friends while having fun and share your love of DIY with the world. It's a win-win! Sound like something you'd be interested in? Just leave a comment at the end of this post with your contact info and a link to your blog. Someone will get back to you right away. We can't wait to meet you!
This month I want to share with you the wire baskets I found at my local Goodwill store. There's always an abundance of baskets of different types and styles at the thrift store, but mostly woven rattan types. So I was quite surprised to find a couple of wire baskets perfect to use for just about anything - for $2 and $3! Oh my!
For this challenge, I'm just showing you how I updated just one wire basket - the smaller of the two. Not so sure what I'm going to do with the larger one. It took me awhile to decide how but I settled on just adding fringe for a decorative effect.
The fringe takes the basket to a whole new level of decor! It can turn a tiresome looking piece into a custom accessory. A trendy style that includes the boho look, vintage or shabby chic look, and even the farmhouse look in decor.
So let's get started!
This is all you need to make fringe on this wire basket - Yarn, Scissors, and Ruler (not shown)
I measured where I wanted the fringe to stop and doubled that amount, cutting 9" strips. I didn't know how many I would need to cover the entire top around, so I cut about thirty strips to start but needed a total of 60 to finish.
To add fringe to the wire basket top, make a simple lark's head knot by folding cord together to create a loop over the wire.
Pull ends through the loop around the wire, pulling tight, creating a lark's head knot and the beginning of the fringe.
Continue making lark's head knots along the entire wire top of the basket to create fringe.
Half-way through . . .
Adding the fringe is complete!
Next, I wanted to add a decorative macrame knot along the handle called a half hitch knot.
This is done by looping the cord around the handle wire, and taking the cord back over itself. Then thread the cord end under and through the loop . .
.
pulling tight.
Continue repeating steps to . . .
create a lovely design along the handle.
First one side, tucking the end cord into the handle, and . . .
then the other side.
Complete the look by tying yarn bows on the base of the handle on each side.
Looks quite lovely and very trendy, too!
And now for more thrifty goodness!
Check out what my fellow upcyclers created below!

<